Director of the UCR Herbarium
Associate Professor &
Associate Biologist of Plant Evolution &
Development
Curator/Museum Scientist
of the UCR Herbarium
Specializing in the plants of southern California.

Assistant Museum Scientist
Supports Curator in virtually all aspects of Herbarium Management 
Associate Researcher
Current Lichens Curator
Working on systematics and taxonomy of the Ebenaceae and Chenopodium of western California as well as the floristics of the Mexican states of Aguascalientes and southern Zacatecas.
Volunteer
Providing expertise in geographic information system, web presentation and exploration of new developments in technology.
Sara Mills
Volunteer
Retired biology teacher providing her scientific skills.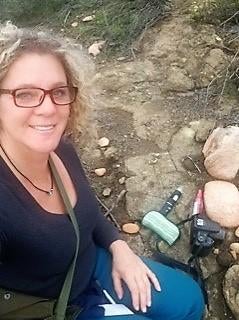 Chris Wagner 
Botanist, Lichenologist, Bryologist 
Providing Collection Management Support of Bryophytes, and general support for Algae, Lichens and Fungi Specimen Management  at UCRH
 If you have additional information that you would like to see on this web site, please email:

 andrew.sanders@ucr.edu